6 Easy Ways to Make Money Blogging (No Huge Following Required)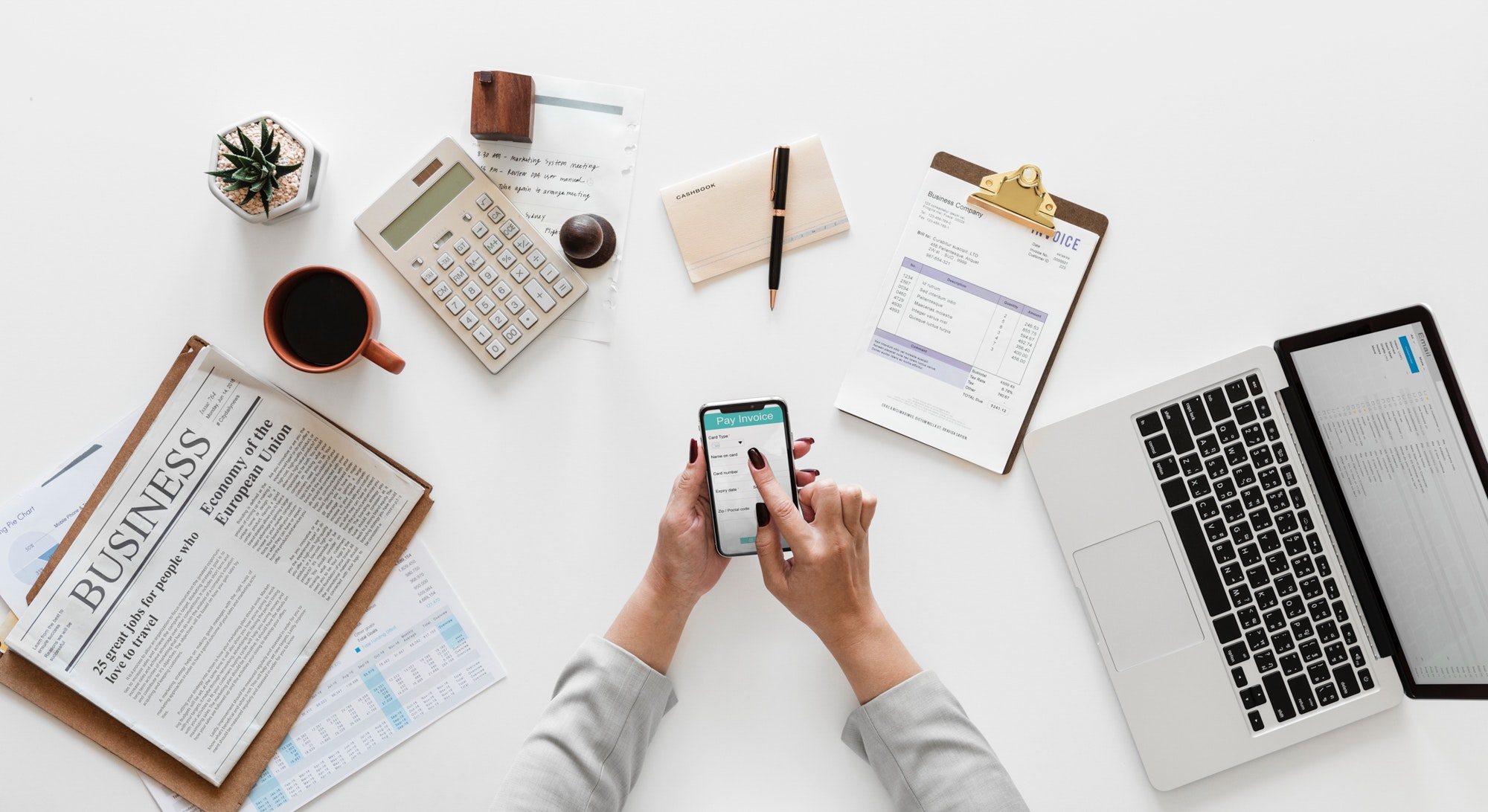 In recent years, blogging has transformed from a fun hobby to a purposeful strategy. More people are weaving blogging into their business, and ultimately making a profit from their hard work.
Generating a significant income from your blog takes time and dedication. However, it's definitely not impossible. 
Before concluding that you don't have enough subscribers or traffic to start pulling in money, check out my favorite tactics.

1. Blogger Outreach Services
In a blogger outreach campaign, a company works with a blogger to host content promoting their services or product. You are then paid for your work, based on your Domain Authority. (Check yours here.) 
I use this approach regularly, and love it. My favorite company to work with is FATJOE. I receive emails from them about once or twice a week, with pre-written articles for consideration. 
I have the ability to tailor the articles to my own voice and style, and receive timely compensation after sharing the published link.
Additionally, there's no obligation to post every article they send. While I always agree to blogging or career-related posts, I'll politely decline articles with topics that don't align with my blog's niche. 

Another good option is Intellifluence. Here, you can apply to various opportunities for a paid promotional blog post. Many are also pre-written, and the compensation isn't too shabby. (I've been paid up to $90 for a post!)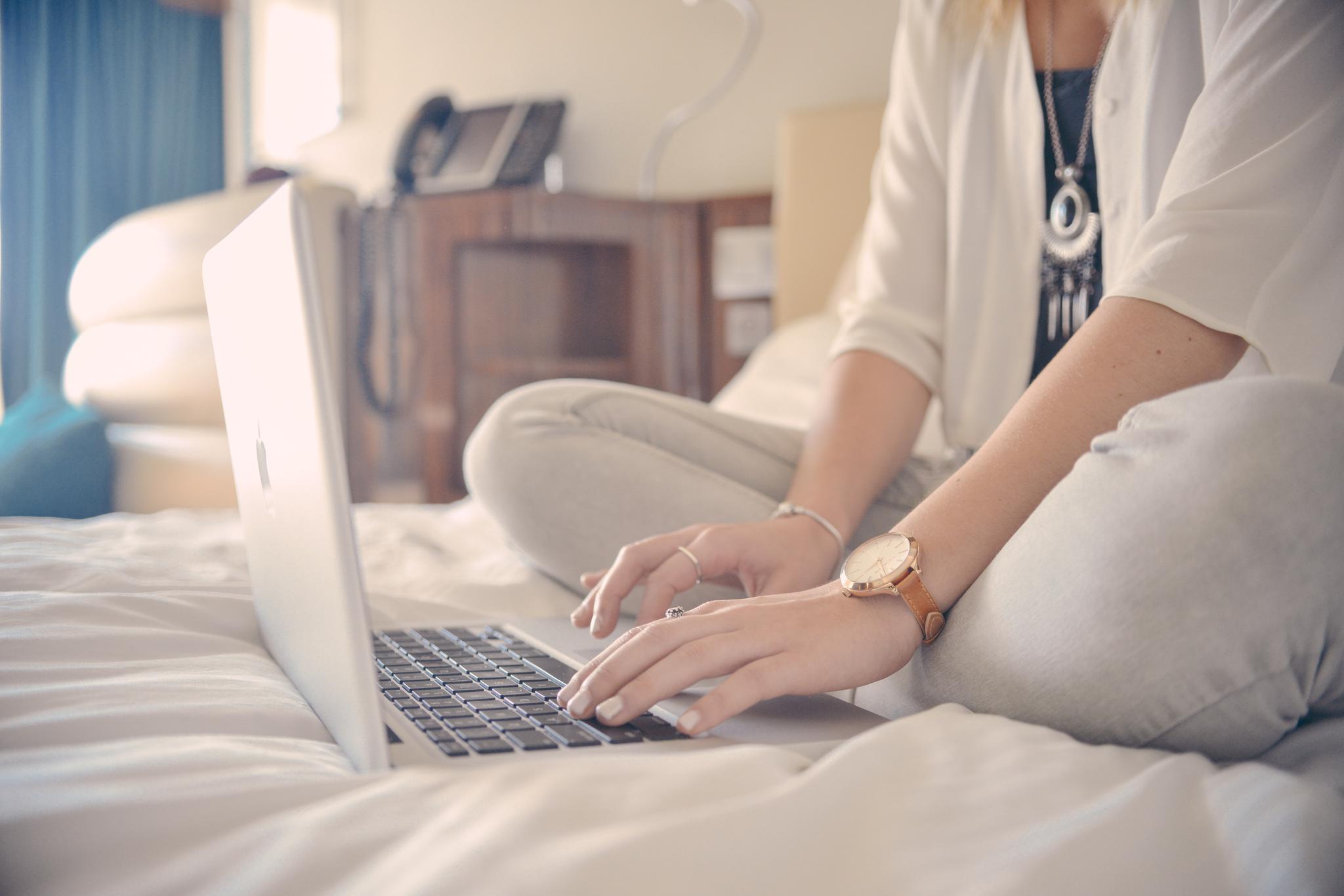 2. Sponsored Blog Posts

To find opportunities for sponsored blog posts, I recommend DiamondLinks. When you sign up, you'll receive opportunities that you can apply to. 

These opportunities typically involve linking to a brand or company website in your blog post. Once accepted, you'll have about a 5-day turnaround time to send over your draft for approval. When approved, you'll receive a payment via PayPal. 
This tactic doesn't involve a great deal of added work on my end, as I simply find a way to incorporate the promotion naturally into a pre-planned blog post. 

I typically receive $40 per post for these projects. It's nothing groundbreaking, but I'm always down for some extra cash.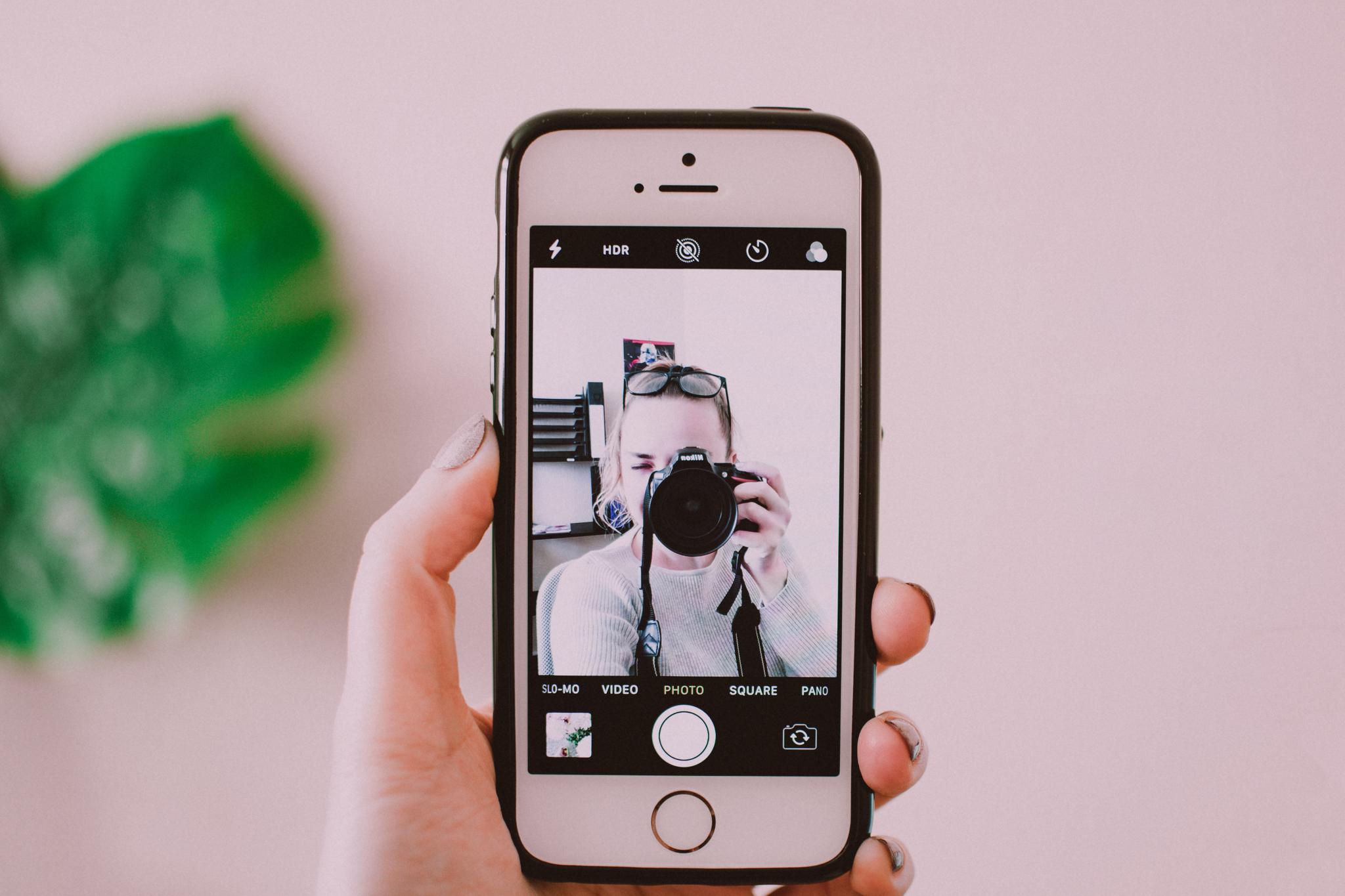 3. Influencer Marketing Programs  
While influencer marketing used to be exclusive to big-time celebrities with a massive following, the game has changed in a big way.

Today, it's less about numbers and more about impact. Brands are open to working with bloggers who have a smaller following, as long as their engagement is substantial and genuine.

With only 4,000 followers on Instagram, I've managed to land a good amount of paid promotions. 
To start finding opportunities, try downloading Collabor8. This app takes "swiping" to a whole new level. In fact, they even call themselves the "Tinder of influencer marketing."
Essentially, you can swipe through brand opportunities and send a collaboration request to those that interest you. Brands can also send you a request to collaborate as well. 
When a request is accepted, you communicate with the brand via in-app chat to complete a series of steps. These involve posting dates, pay rates, and any other important details.
I love how organized and seamless the process is with Collabor8, as opposed to receiving a sketchy brand email with vague details. (You know who you are.) 
Another tool I use is Influence.co. The site allows you to set up a profile with your social media stats, and apply to paid brand campaigns. I've secured several paid collaborations using Influence.co. 
While many set campaigns require a much larger follower count than I currently have, brands and companies have also contacted me directly based on my profile. (So when you sign up, make sure that your profile showcases your best assets!)
Finally, check out Heartbeat. When you sign up as an ambassador, you'll receive opportunities to promote brand campaigns via email. 
One word to the wise: While Heartbeat is very accomodating in terms of accepting smaller influencers for promotions, the pay for posts is pretty low.
However, if you're just getting your feet wet in the influencer marketing game, Heartbeat is a great option.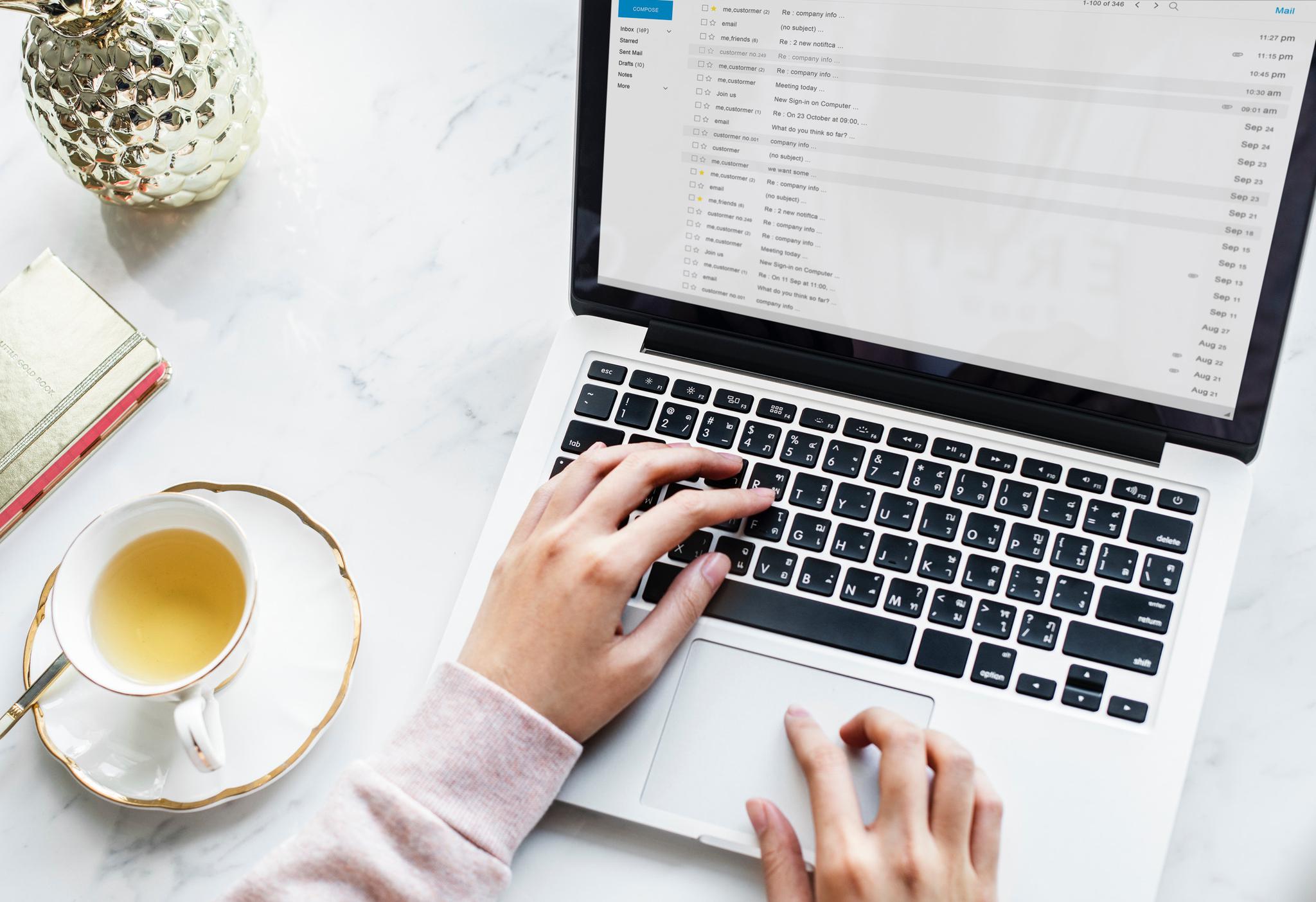 4. Pitch yourself. 
Influencer marketing programs may make it easier to find paid opportunities, but it's not a perfect science. Additionally, it's important to keep in mind that irrelevant sponsored content can make you look inauthentic to your followers. 
Therefore, it's always important to master the art of pitching yourself. Here, you're in control of the types of brands you work with and the messaging you promote.
I like to browse for brands and businesses that fit well with my particular niche and content, and add their contact details to a spreadsheet. 
I then reach out expressing what I like about their brand or product (get specific), and ask if they would be interested in collaborating. 
In the email, it's important to include metrics that are relevant to them. For instance, say you're interested in working with a women empowerment brand. Make sure to mention that your followers are 78% female.
When you take this approach, be fully prepared to get rejected or met with radio silence. I've received plenty of responses saying "we'd love to work with you when you have 10k followers." 
To boost your chances, don't dive straight into the big leagues. I've had success focusing on new brands with a smaller following, as my influence is much more valuable to them. 
Remember not to take rejections personally, and keep putting yourself out there. Gain comfort in starting small, and then work your way up.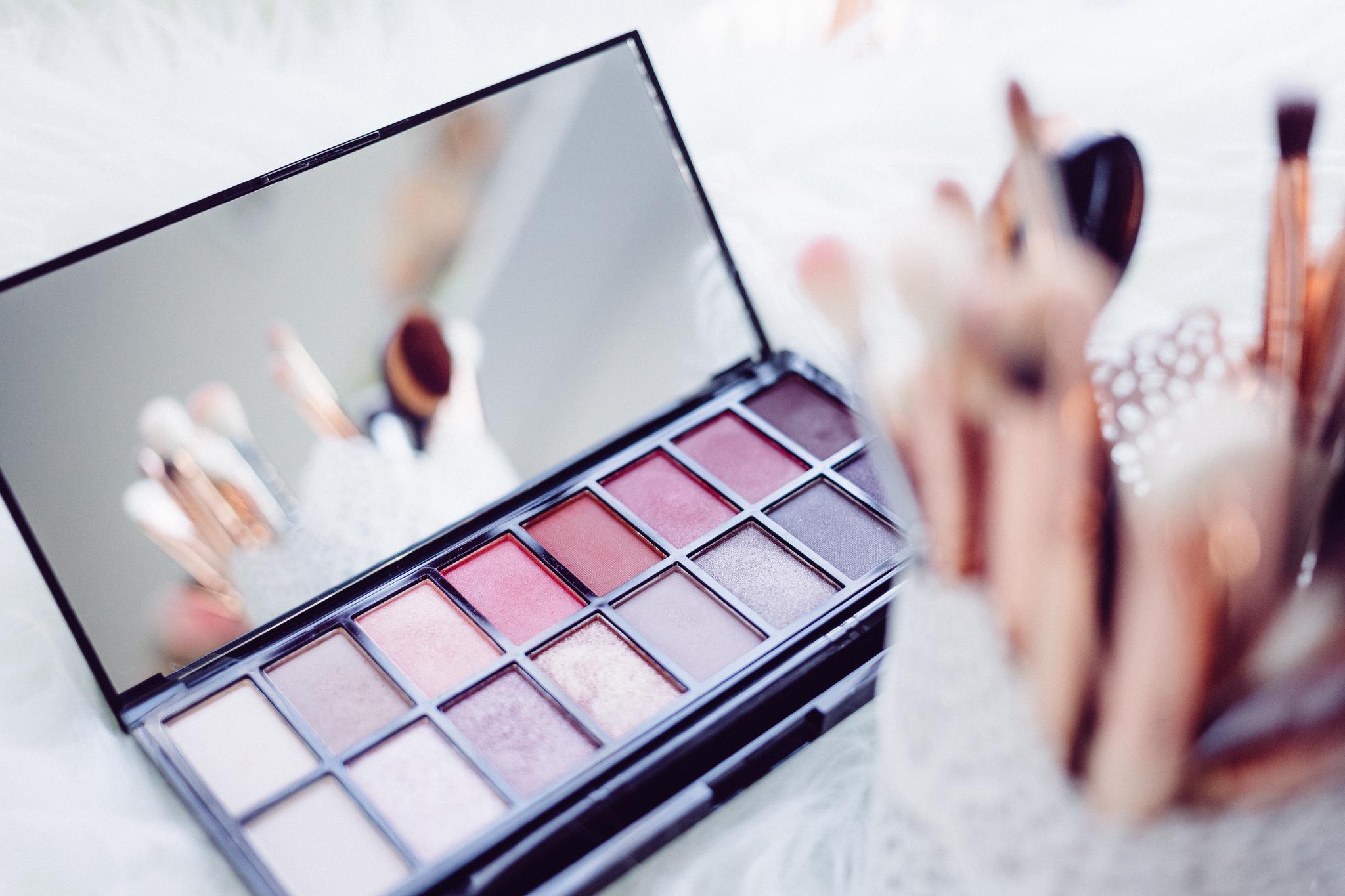 5. Turn free promotions into paid opportunities. 
If you're a blogger with a decent following, there's a good chance that you've received Instagram DMs or emails requesting a promotion in exchange for a free product. 
While you might think that a free promotion is "all you're worth," think again. It's very possible to turn these requests into paid promotions. Below is a real-life example of how I did it.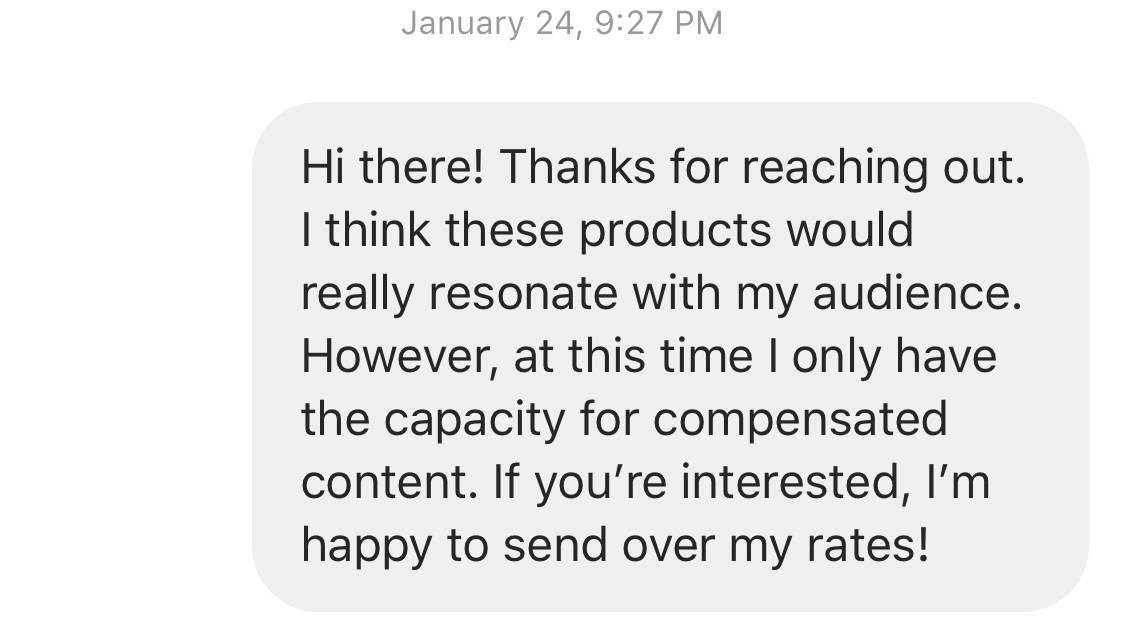 The brand accepted my rates for an Instagram promotion, and we moved forward.
Of course, keep in mind that this won't always be successful. The brand might ghost you, or tell you that they don't have money in the budget for paid advertising at the moment - which might be completely true!
Regardless, why not try? The worst that can happen is they say no to paying you, leaving you more time to find brands who will.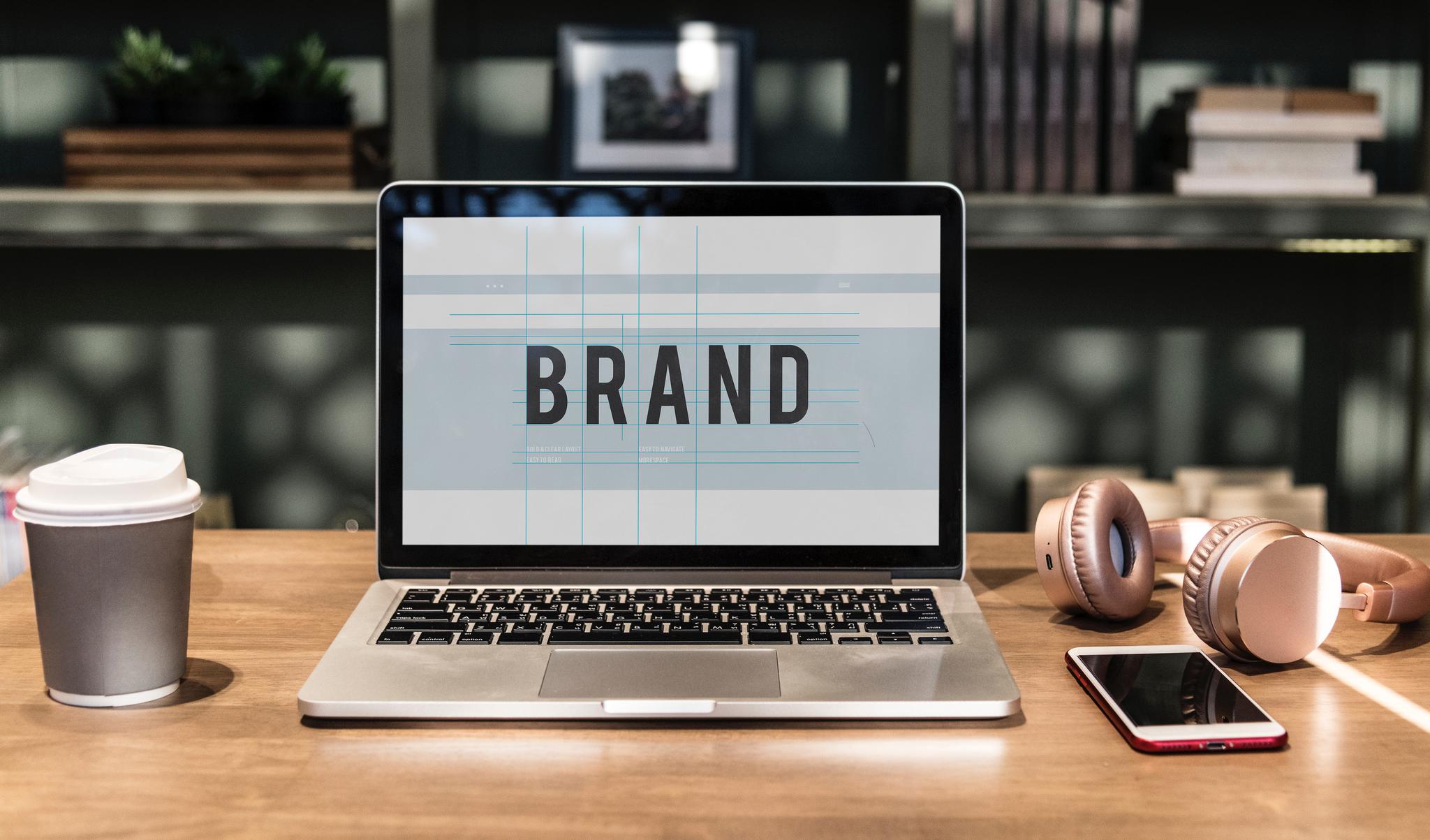 6. Ad Monetization 
One of the most popular ways to make money through your blog is by implementing advertisements. 
I've seen many bloggers get discouraged about not being approved for certain platforms (ex. AdSense) based on their metrics. Luckily, I have a solution. 
Media.net is very flexible in terms of approvals, and extremely easy to use. I'm no expert with HTML, but the process of placing ads couldn't be simpler.

I like how the ads aren't super "spammy," and the text is relatively applicable to the content of the blog post. 
When choosing where to place your ads, I recommend checking out your Google Analytics and identifying the pages that get the most views. (Hint: There's a very good chance that your "About Me" page is high up there.)
As I pride myself on delivering a no-BS approach to blogging strategies, I have to be honest with you. You will probably not be "rolling in the dough" when it comes to ad income. 
However, we all have to start somewhere. As you keep working on improving your blog and gaining more recognition, you will see these values start to rise.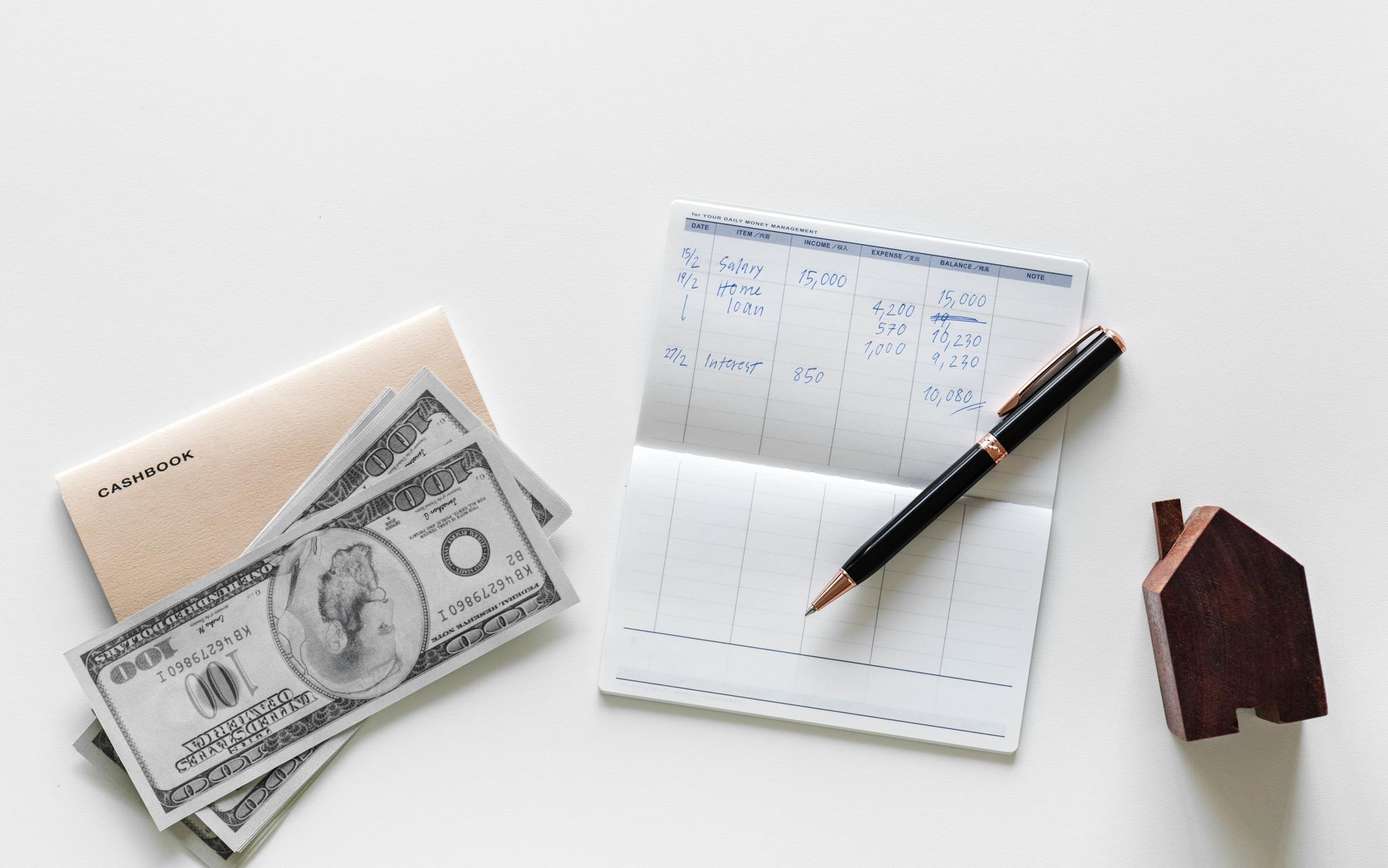 If you're looking for a quick and easy way to make extra money, blogging probably isn't it. 
However, if you genuinely love to blog and are ready to take things to the next level, opportunities are out there. All it takes is a little bit of re-strategizing, and breaking free from your limiting beliefs.
Were these tips helpful for you? What other strategies do you use to make money off of your blog? Let me know in the comments!