Stop Shit-Talking the Algorithm, and Start Doing These 4 Things on Instagram
Once upon a time, Instagram consisted of caption-less photos and crazy filters. Today, it serves as a strategic marketing tool with a powerful impact.
People utilize the platform to showcase their skills, sell their services, and ultimately enhance their influence.
Instagram can help you land jobs, gain more customers, and increase visibility in your desired market.
Sounds pretty great, right? What could be wrong with a platform that helps you succeed for free? Well, apparently everything.
First, there's the god-forsaken algorithm. Your followers aren't seeing your posts in their feeds, and your engagement is suffering as a result.
Next, there's the follow-unfollow game. You're starting to finally see progress in your follower count, only to find that many of your recent followers are proceeding to hit that "unfollow" button just days later.
Finally, there's the competition. You're doing your best to grow your influence, yet you keep getting discouraged by huge Insta-bloggers who seem to have everything handed to them on a silver platter.
Oh, and you're positive that some of those big bloggers totally bought their followers. You're not jealous – it's just unethical and unfair.
Okay, here's the deal. Yes, these Instagram struggles are completely valid and frustrating. They can even lead you to second-guess your goals, as you consider whether or not it's all worth it.
However, why not channel that negative energy toward the aspects that you can change?
With an adjusted mindset and redirected efforts, you might discover that growing on Instagram isn't quite the train wreck you thought it was.
Rather than getting caught up in the complaining game, here are 4 ways to successfully "show up" on Instagram:

1. Bump up the value.
The algorithm might be partly to blame for your lack of likes, but you're also not entirely helpless.
Forget about your feed's visual appeal for a moment, and focus on what it offers.
Are you solving a problem? Are you providing a resource? Are you helping others in any way, shape, or form?
There's a reason that "blogging about blogging" has recently skyrocketed in popularity. That type of content is extremely valuable.
It touches on common pain points, offers tangible solutions, and provides bloggers with the encouragement they need to succeed.
This doesn't mean that you have to share blogging tips in order to grow. However, it does mean that you must provide something that your target audience needs.

If you're a fashion blogger, go beyond posting your outfit with a generic caption. Start sharing your personal experiences with a new brand or clothing item. Offer a specific tip for modifying a certain outfit to work well in varying settings.
If you're a beauty blogger, don't just say that you're "obsessed" with a certain product. Talk about how it made you feel before and afterward, and how it can help your followers. Ask your followers to share a life-changing product of their own, and respond to every comment.
The algorithm might be working against you, but you do have the power to put your best content out there. Make sure that you're taking full advantage of that.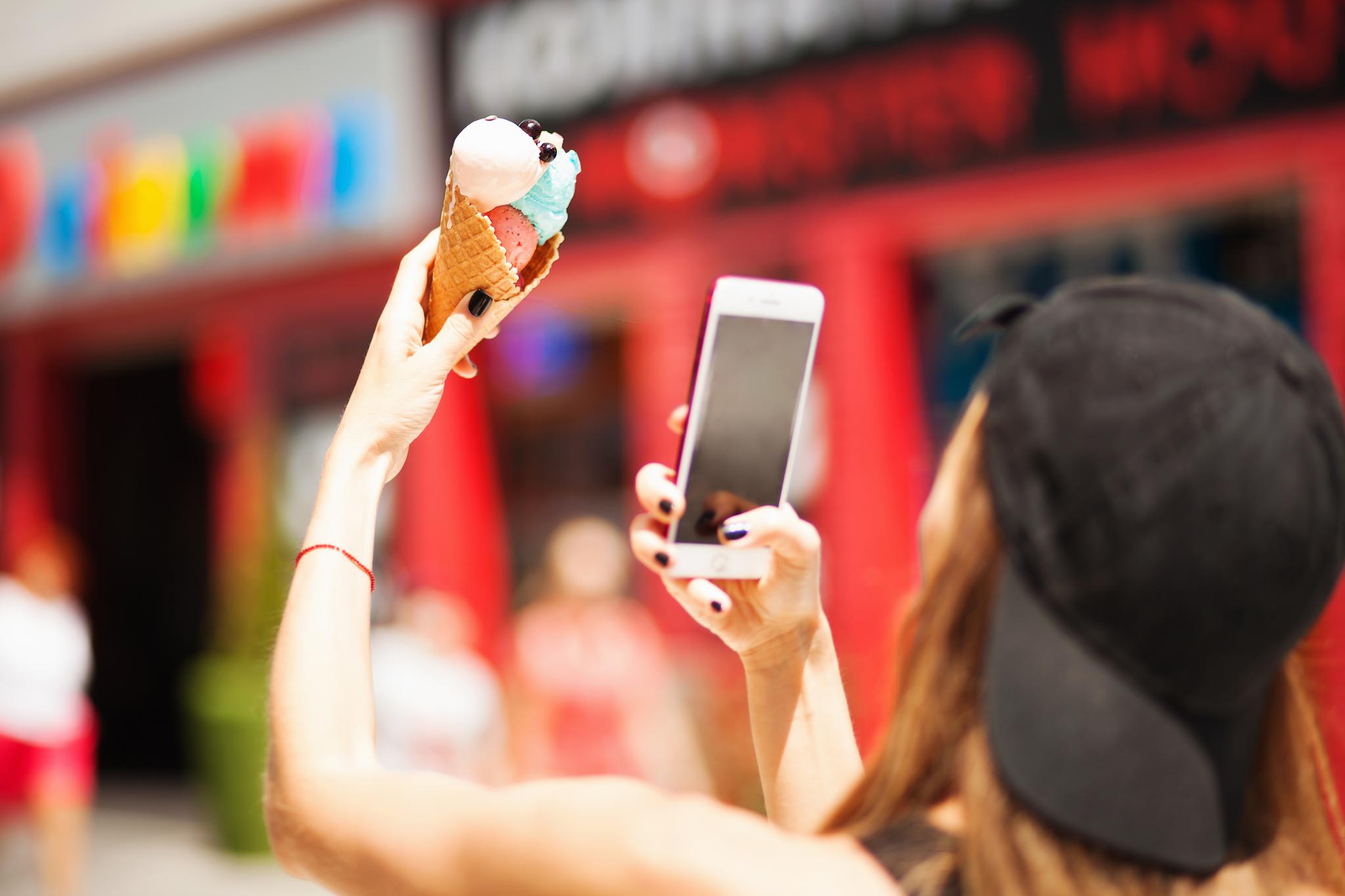 2. Focus on serving the audience that you DO have.
Instead of stressing over your lack of growth, re-focus your attention toward your current followers.
Once you understand what your audience is responding to, gaining followers becomes a lot less complicated.
Test the waters with a photo that strays from your usual style. Maybe they'll hate it, or maybe they'll love it.
Poll your audience on their favorite topics to read, or present a potential blog topic and gauge their interest.
Tease blog posts with a related question sticker, and measure the level of involvement.
Take notice of which topics are resonating with your audience, and start bringing them back in new and exciting ways.
When your audience is authentically interested in your content, it helps you maintain and grow a "real" following.
This means less of the randos and soon-to-be-unfollowers, and more people who are truly here for what you have to say.
3. Find your sweet spot.
Having trouble connecting on Instagram, because it seems too shallow or sales-y?
Try digging a little deeper into your niche. Make your hashtags more specific, and start exploring.
Go beyond "business owner" and start finding business owners who specifically target creatives.
Look past "blogger" and connect with people who primarily cover sustainable living.
Whatever your focus or goal may be, it can take some time to truly uncover that realm on Instagram.
Take your time to browse relevant accounts and observe who they're speaking to. Connect with people who follow accounts that are similar to yours.
When you finally find that "sweet spot," Instagram just might become less of a clusterfuck and more of an actual network.
4. Give personality peeks. 
As a writer, it's safe to say that my posts can get a little deep and wordy. Therefore, I make sure to balance things out with some savagery.
Amidst the motivational quotes and advice for personal growth, my Instagram stories will showcase a sarcastic tweet or a ridiculous media pitch I received.
I also make sure to share tidbits of my personality, in order to help my followers feel like they truly know me. Otherwise, I'm nothing but a robot spitting out wisdom.
I reveal myself as a super cynical yet sweet 20-something, with a passion for helping others succeed in their career or business.
And honestly, people are all about it. Since throwing my personality into the mix, I've made much stronger connections with my current followers.
Keeping them engaged via Instagram story has led to more DMs from prospective collaborators or clients, as well as more direct traffic to my blog.
My personality keeps things interesting (I hope), while my content provides a specific service.
Gaining trust in your business might take time, but your distinct attributes are just as important as your skillset.
Sometimes it's less about standing out from the crowd, and more about bringing some much-needed realness to the table.