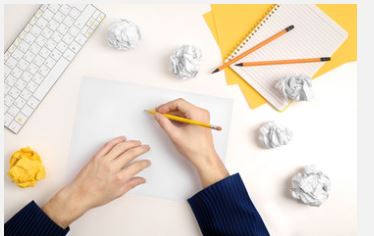 Does your word choice need a serious overhaul? Maybe the idea sounded great in your head, but it's just not flowing so well on paper.
Let me rework it for you, and create a final product that you're proud of.
SERVICES:
Cover Letters
Resumes
Online Portfolios
Website Content
Academic Essays
College Application Essays
Pitch Emails
Blog Posts & Online Articles
Social Media Content
Presentations
SCOPE OF SERVICES:
Identifying and correcting grammatical and spelling errors
Revising sentence structure for consistency and improved flow
Offering suggested additions to strengthen overall objective and impact
Suggesting improvements for clarity
Revamping word choice for enhanced reader engagement
REVIEWS FROM HAPPY CUSTOMERS

"I am always amazed at how quickly Sara is able to turn material into polished and beautifully written content. In just 30 minutes, she was able to make my complex information sound much better while maintaining an authentic voice. She is skilled at condensing sentences and polishing up word choice, and her insightful suggestions have boosted my confidence significantly. Sara is a must- pick for your next writing and copy-editing projects. Her responsiveness, enthusiasm, and communication experience will help you handle any writing deadline while producing superior work."
-Huong Cao, Culture Copy Editor at Fourth Estate

Interested? Contact me!