How To Successfully Work From Home

#ContributedPost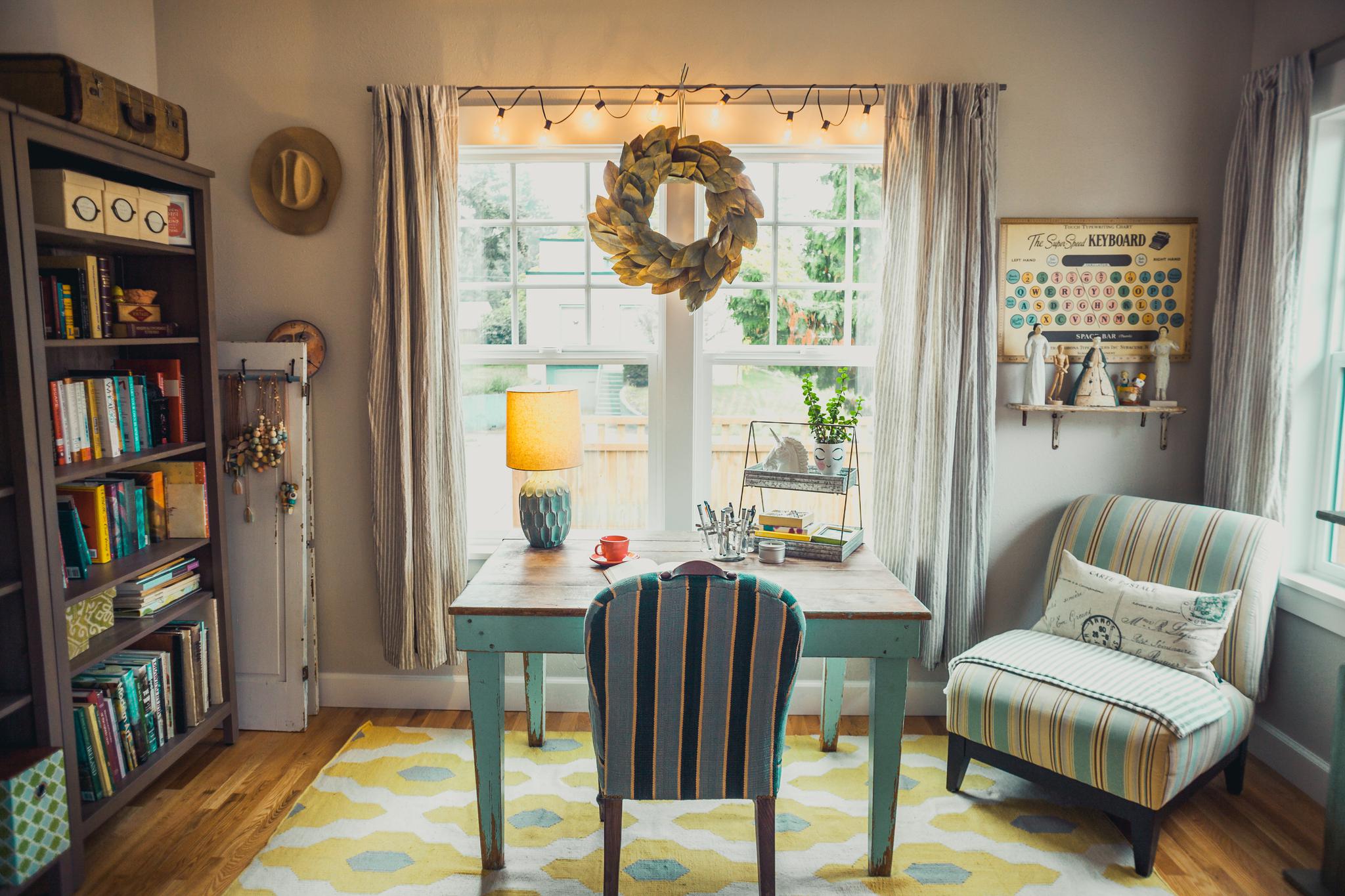 These days more and more people are working from home and telecommuting. Companies and bosses everywhere are striving to make this a reality for their workforce as a way to offer flexibility and job perks.
The reason some employees choose not to work remotely is that it can be challenging to do so. It takes dedication and a particular type of person to be productive and get all your work done when you're in the comfort of your own home. Implement the following suggestions, and you'll be much more likely to succeed in a work from home environment. Take into consideration that you won't know if it's for you until you give it a try and see.
Set up a Home Office Space
You can successfully work from home by setting up a dedicated home office space for yourself. Choose a room in your home that has a door so you can shut it if you need to work in the quiet or be on the phone. Make it your own by personalizing and decorating the space, so it's welcoming and inviting. Choose paint colors that are known to increase productivity and make sure you have a comfortable chair and sturdy desk. You want to avoid trying to work from your living room couch where it may feel like an unprofessional space, and the television might distract you.
Improve Communications & Stay Connected
Have a better time working from home and completing your tasks by improving communications and staying connected. A few ways to do this include having a chat function so you can reach those you work with easily and making sure those back at the office have your cell phone number. In addition, find a suitable screen-sharing app by reviewing this article https://setapp.com/how-to/top-screen-sharing-mac-apps and getting tips for picking the right option for your circumstances. When you have this capability, you'll be able to interact with a colleague or client and either review effortlessly a project or get help fixing a technical issue you're having with your computer. It's essential that if you're working from home, you keep in touch with your team and customers so that they know how to get a hold of you.
Schedule Your Day
It's in your best interest to treat your work from home days like you would if you were in the office. Therefore, commit to scheduling out your workday and knowing exactly how it's going to unfold. For example, wake up early and tackle any tasks that are a priority and then know when you'll be taking breaks and having any meetings. Create structure so that you're not wasting time or getting off track quickly. It may help you to keep a calendar and to write down what tasks you'll be working on when and any appointments you have for the day. It'll also help you ensure that you have a set start and stop time for your work schedule so that you don't experience burn out.
Dress for Work
It's easy to become lazy and skip showering or stay in your pajamas all day when you work from home. However, you may find that you're more productive and awake when you get ready for the day ahead each morning. Get up and have your coffee and then jump in the shower to wake up and put on clothes that make you feel confident. Pretend like you're going to the office so that you feel mentally prepared to dive into your work. Up keeping your personal appearance will likely make you sound more self-assured and engaging over the phone as well.
Eliminate Distractions
If there's anything that's going to keep you from having a productive workday from home, it's distractions. There is a lot that can get in your way when you don't leave the house. You can successfully work from home by making sure you avoid letting any of these disruptions get in your way and that you set up a productive workflow for yourself. For example, letting others in the house know when you don't want to be bothered and making sure you have a babysitter for any children that need watching. You may also have the urge to want to get some chores done, but be mindful if they're taking away from the time when you should be paying attention to your work tasks.
Take Breaks
You're going to be more productive and produce better work outputs when you take breaks throughout your day. You can successfully work from home by making sure you step away from your responsibilities every once in a while. Set a timer so that you force yourself to get up and stretch frequently and give your eyes and mind a rest from your computer screen. Your break time is also an excellent opportunity to get out of the house and meet a friend for lunch or run some errands. You'll likely return from your outing feeling refreshed and ready to tackle the rest of your daily assignments.
Make Face Time A Priority
Although you work from home, it doesn't mean you should completely isolate yourself. Instead, make face time with your colleagues, boss, and clients a priority. You want to make sure you stay in contact because sometimes in-person conversations are vital to you succeeding in your role. Make it a point to go to any office meetings or gatherings so that you can catch up with those you work with and clear up any questions you have about your work projects. If there's nothing on the calendar and it's been a while since you've visited the office, then make it a point to stop in regularly and touch base with your team members on your own.
Communicate Expectations
It's up to you to speak up and communicate expectations of your work situation with your family, friends, and coworkers. If there are people in the house while you're working then make sure they know not to disturb or distract you. Be proactive in making sure your team understands what hours you'll be available for work matters and how to best get in contact with you throughout the day. There will be less frustration and miscommunication between you and others when you make it clear what your work schedule is and don't disappear for extended periods.
Prepare Meals in Advance
The days can be busy when you're working from home, and the last task you want to think about is what you're going to eat. Do yourself a favor by preparing meals in advance on the weekends and having them ready for you to eat during the week. Working and thinking ahead will help you to have more time in your day for getting your work and other chores around the house done. You may also want to schedule in a day or two during the week when you go out to get lunch so that you can maintain human contact and switch up your environment once in a while.
Conclusion
Working from home sounds appealing at first, but it can be quite challenging for some. Put these suggestions into practice in your professional life, and you'll find that you're a lot more successful working remotely. Give yourself some time to adjust because it may be a bit awkward or feel strange for you at first. What's most important is that you touch base with those you work with throughout the day or work week and show your face in the office if the location is feasible and when you have the availability.